Tutte le gamme TENA
Prodotti di categoria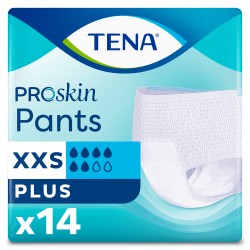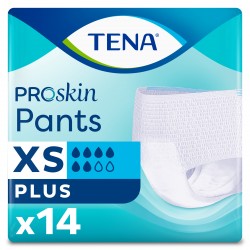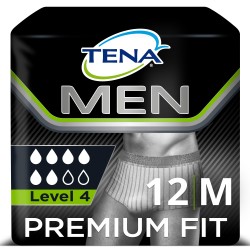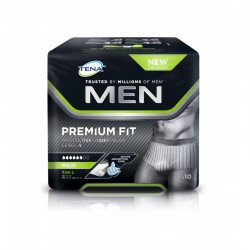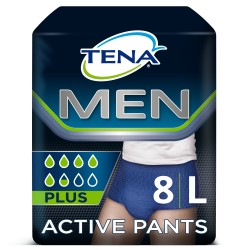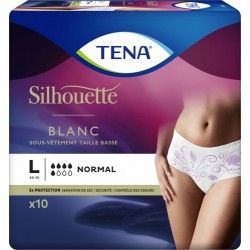 Campione
Tena Silhouette Normal - L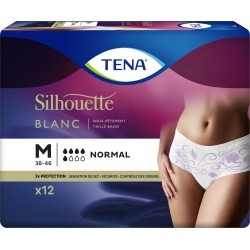 Campione
Tena Silhouette Normal - M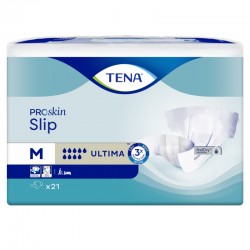 FAQ - Domande frequenti
What does the Tena brand offer ?
The Tena brand offers protection to help manage urinary incontinence, leakage and bladder weakness day and night.
Where can I find Tena pads?
Tena pads are all available on the website www.senea.it which is a specialist website for incontinence products.
Which Tena product to choose?
There are several types of Tena protections :
    - Absorbent briefs / Pants: Disposable incontinence protection for heavy to severe incontinence. Its shape is similar to a "classic" underwear.  It is put on and taken off like a brief or a pair of panties.

    - Complete diapers: Disposable incontinence protection for severe incontinence. It is a diaper with adhesive (scratch) fasteners on the side to close it and keep it in position.

    - Belted incontinence protection: Incontinence protection for severe incontinence that closes with an adhesive belt around the waist.

    - Anatomical pads: Urinary protection similar to large sanitary napkins and with a much higher level of absorption than female and male urinary protection.

    - Men's pads: Pads for light incontinence. In the shape of a shell, they are specially adapted to the anatomy of men who have small urinary leaks.

    - Female pads: Incontinence pads for women with light to moderate bladder weakness. Similar to a sanitary napkin.

    - Straight pads: Incontinence pads with a rectangular shape that adds absorption to a pad already being worn.

    - Support briefs: Disposable underwear in the form of boxer shorts that are very stretchy and airy and that will help keep anatomical or male protection in place.
Are Tena products good ?
Tena takes pride in designing skin-friendly products.
Each product is tested to ensure it is suitable for the millions of people who use it.
Every ingredient in the products meets strict standards.
Are Tena products tested on animals?
None of the Tena brand products are tested on animals. Unless it can be avoided (for example, in China, this is required by law).

In addition, they never add or use ingredients of animal origin.